I've resisted sharing this story as it can be a vulnerable thing to do, but if it gives just one person here a nudge to follow their dream, I'll be happy. This is a story about the journey of making my debut album and not giving up on myself. 
I grew up in a house full of music in a village called Oola in County Limerick. That's me in the photo rocking the hipster dungarees with my sister Caitriona.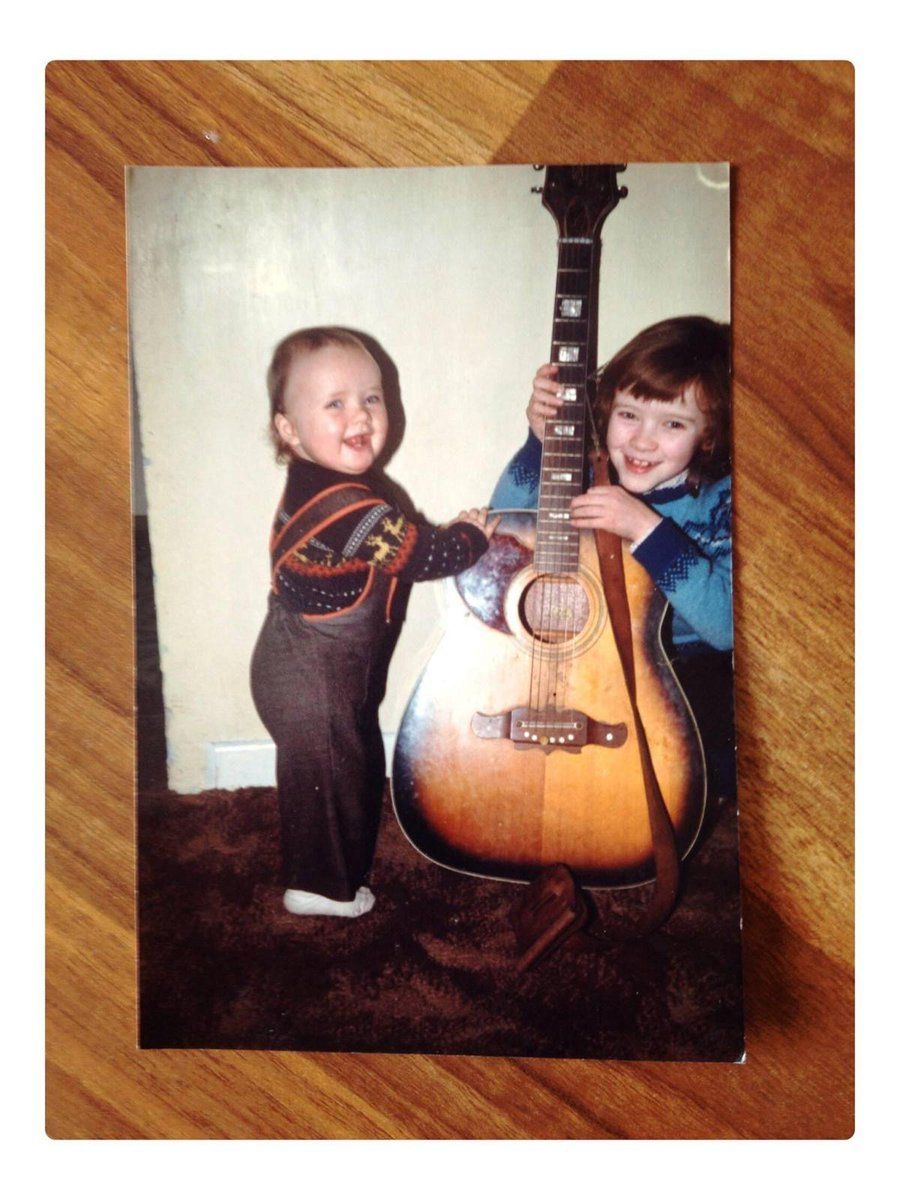 As a toddler, any time a song came on the radio, I would start singing it two seconds in. I had an ear for music. When I was a teenager anytime my parents left the house, I secretly took my Dad's guitar and taught myself basic chords. When I'd hear my parents' car pull back into the driveway, I'd rush to put Dad's guitar back so he'd never know. I didn't tell a soul. I was painfully shy. 
One day my folks drove home, but I didn't hear them pull back into the driveway. I was happily playing away and singing Hallelujah (sure what else!). When I finished, my Dad burst into the sitting room crying with happiness. My parents still cry when I sing. God love them. 
I'd had a few extremely hard knocks in my early life, so my confidence and self-belief were often non-existent. I would feel dread and start shaking if someone asked me to sing. I'd want to crawl into the ground, disappear. But music and song would keep calling me.
Fast forward a decade, I had barely dabbled in music, just bits and bobs here and there. One of my best friends Fiona Fay and I were at the Galway International Arts Festival to see Irish indie legends The Frames. Fiona whispered in my ear that night: 'Suse, you're gonna play with those lads someday'. I laughed at the notion. It sounded ridiculous. Fiona since passed away from cancer. It's because of her I started writing songs. She was writing a screenplay and said, 'I want you to write a song for this movie.' That invitation opened the floodgates. Fiona, I love you. I'm eternally grateful for you and our friendship.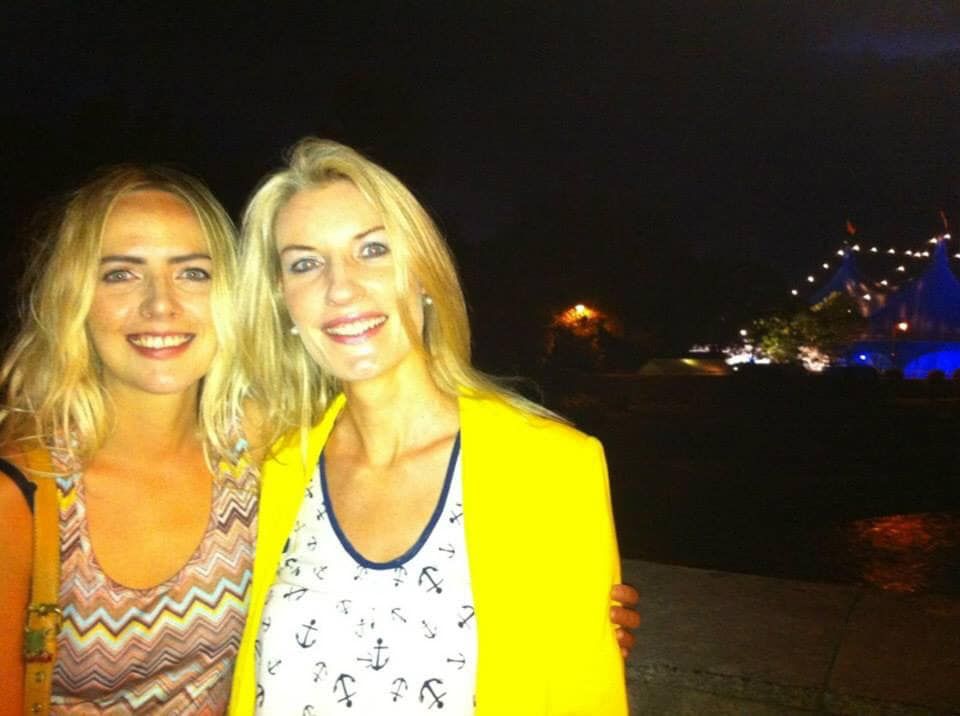 For the next few years, I had songs flying out of me. I used to get this weird humming feeling in my body and know in my gut that there was a song coming and to grab the guitar, pen, and paper quickly. Before long, there'd be a song. I felt I was catching them from the wind.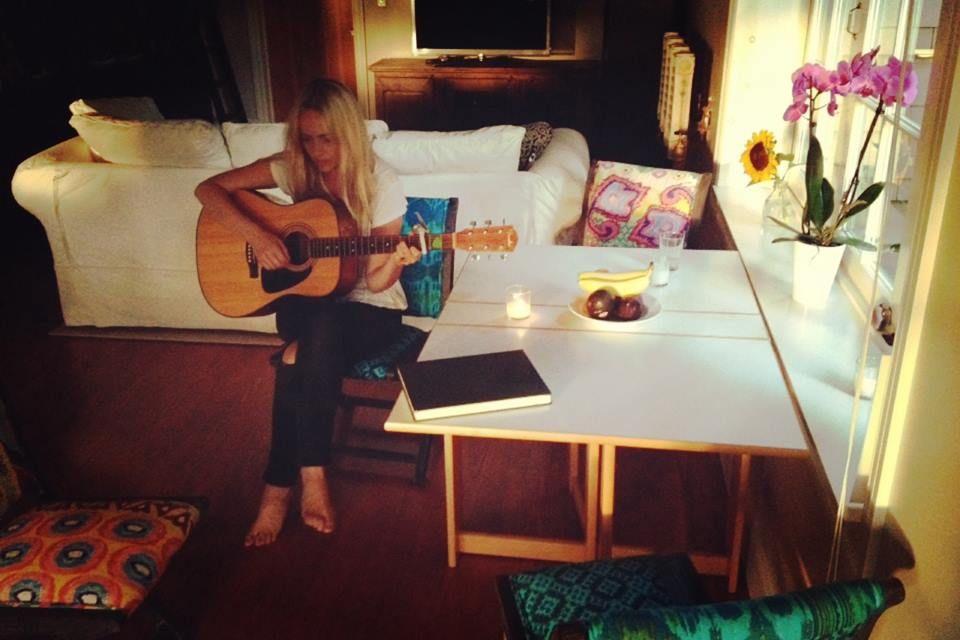 I had started to dream about making an album, but I didn't think it was possible. 
'I'm not good enough.' 
'Others are more talented, so what's the point?' 
'I'm crap.' 
All the usual unworthiness stuff that is raw, real, painful. It hurts to think how hard I was on myself. 
Later, I was in Australia and went to a music festival where Xavier Rudd, one of my musical heroes, was playing. I got chatting to him and mumbled something about having written songs and wanting to make an album (being a pain in the hole, basically). He just said the words "GET IT DONE".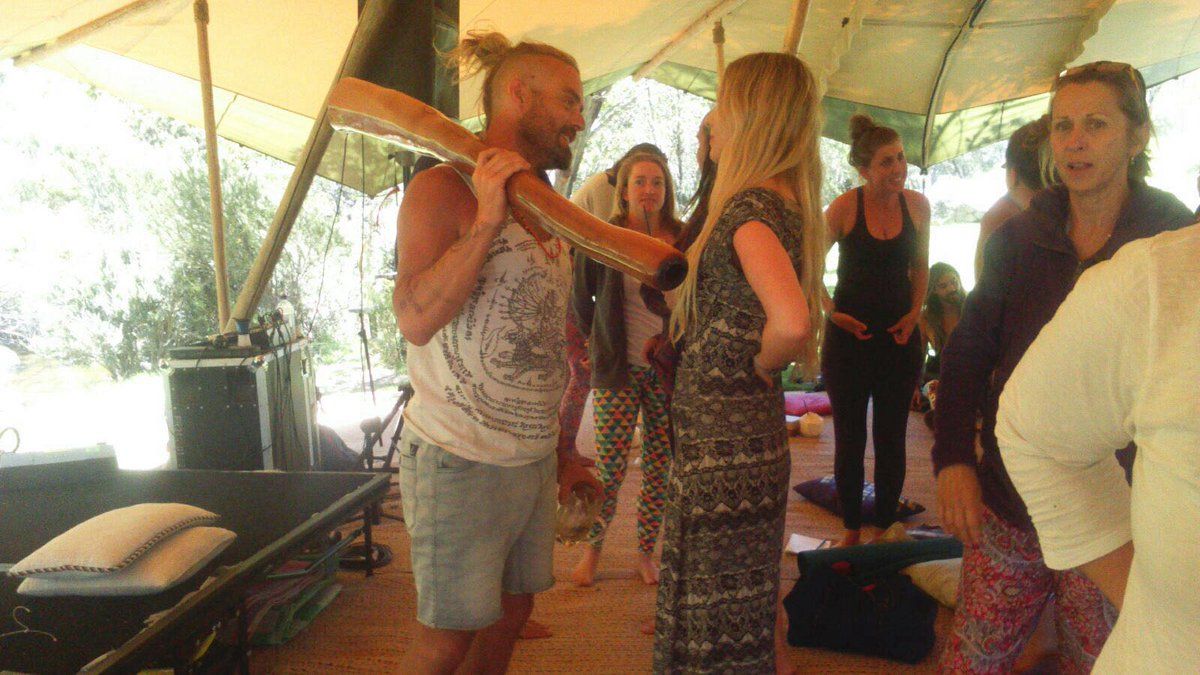 Enter in my husband Ruairí McKiernan (not pictured below! ;) Ruairí had become friends with Colm Mac Con Iomaire, who used to play with THE FRAMES, after he performed at an event we both helped organise with Afri, Richard Moore, and Children in Crossfire when we brought the Dalai Lama in Dublin in 2011. Epic!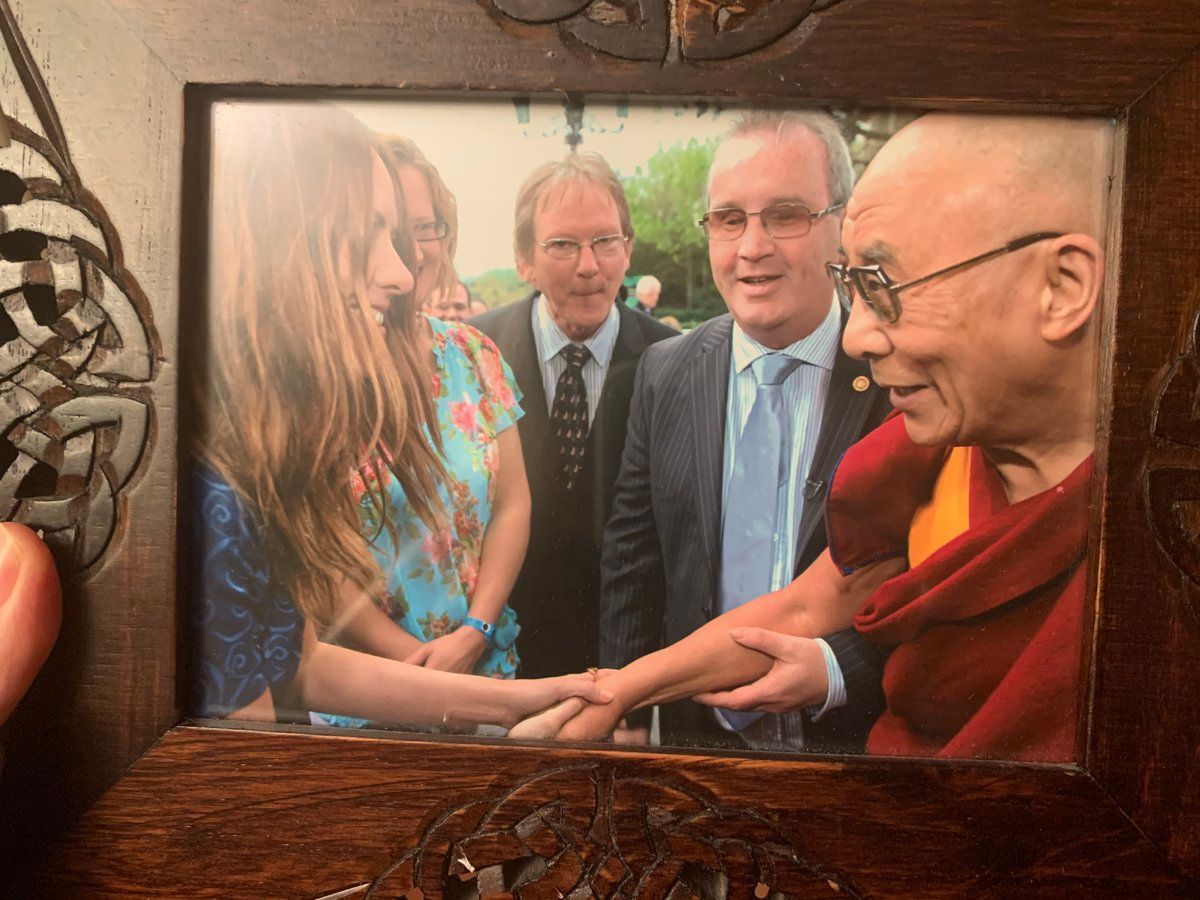 This later led to Colm Mac Con Iomaire (from The Frames!) visiting our house and becoming the first person to ever jam my songs with me. Fiona would have been laughing her head off! That night Colm Mac Con Iomaire suggested I hang with another Colm. Enter Colm Quearney.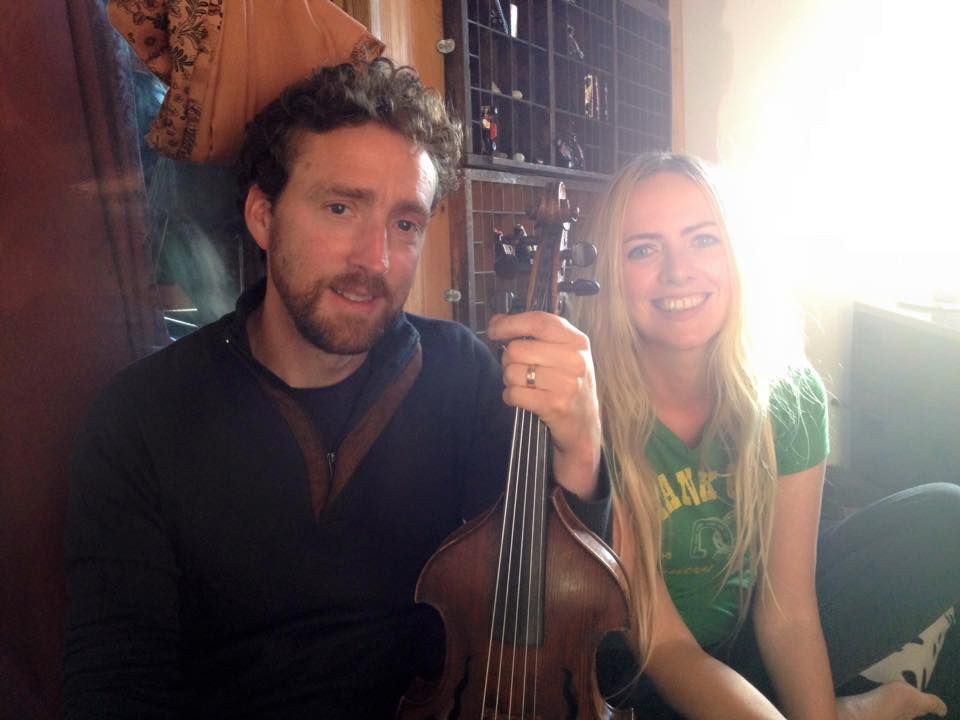 Many gorgeous synchronistic things happened that would take too long to go into on this thread, stories for another day. Next thing I know Colm Quearney asked me would I like to make an album in his studio in Dublin. I'll never forget the feeling. THANK YOU COLM QUEARNEY.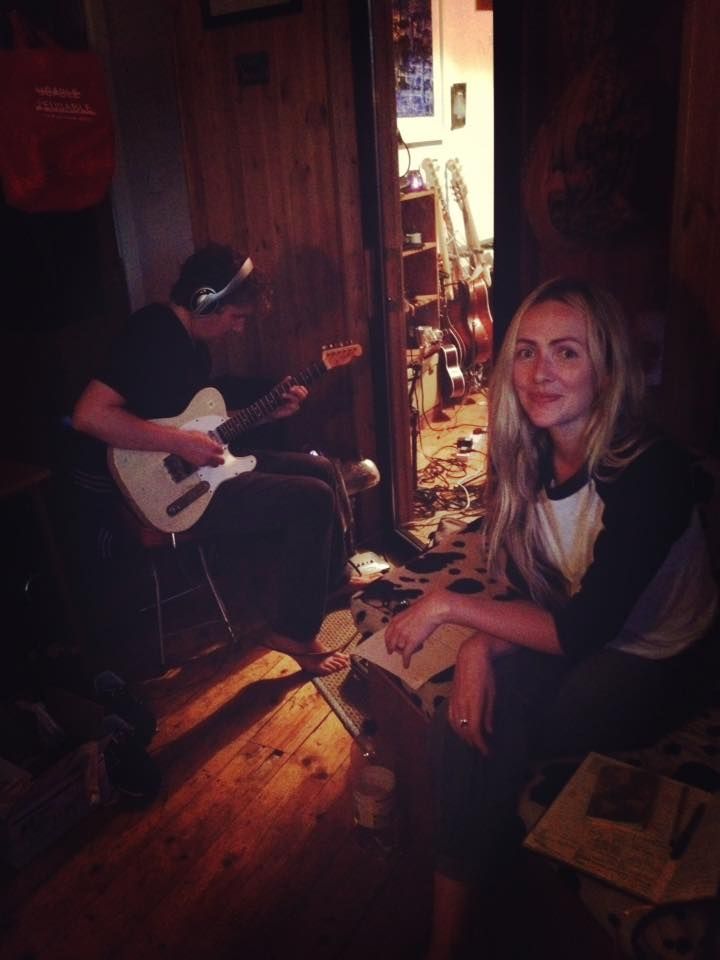 Colm Quearney is one of the soundest, most talented musicians in Ireland. He invited an epic crew to come make my songs into an album including Colm Mac Con Iomaire (violin), Graham Hopkins (drums) and Justin Carroll (piano), (all three were members of The Frames!), as well as Robbie Malone (bass), Ruth Kennington (engineering), Rían Trench (engineering), and Grammy award winner David Odlum (mixing and mastering). It was the best craic ever!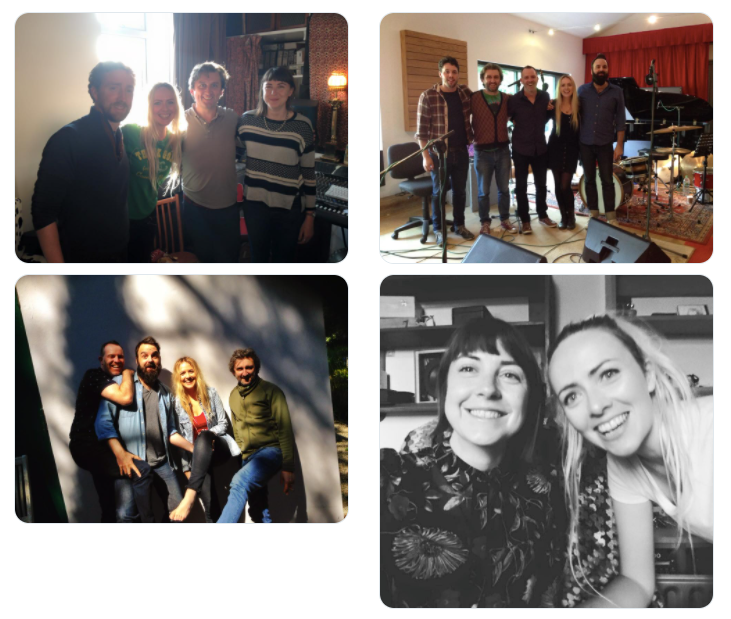 None of this would have happened without the love and belief (and many gentle kicks up the bum!) from my husband Ruairí McKiernan. He kept pushing, encouraging, and supporting me. He is my rock and a total legend.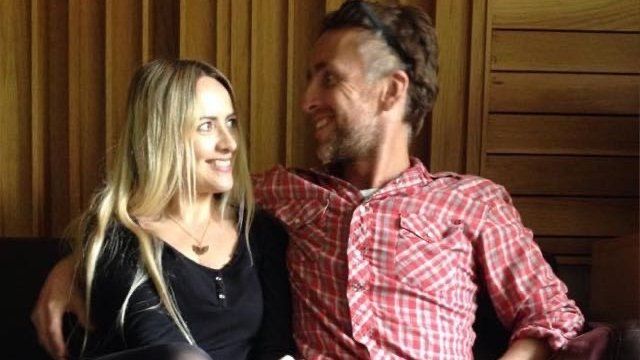 It took me ten years to make my album. From it being an idea in my head to being a real thing in my hand. I nearly gave up many times. Patterns of unworthiness and self-sabotage almost got me. Then I'd take a small action. It was a constant cycle of stop-start, on repeat. 
Someone in the music industry once asked me if I didn't mind telling them what age I was, that it was a 'factor.' The logic of this thinking is you need to be in your 20s. Nonsense. Age doesn't matter. Creativity matters, overcoming obstacles matter, dreams matter.
So here I am, nearly 40. It took me a long time, but I am finally releasing my debut album 'Into the Sea'. I love this collection of songs so much, and I stayed true to myself in its creation. It is me in record form.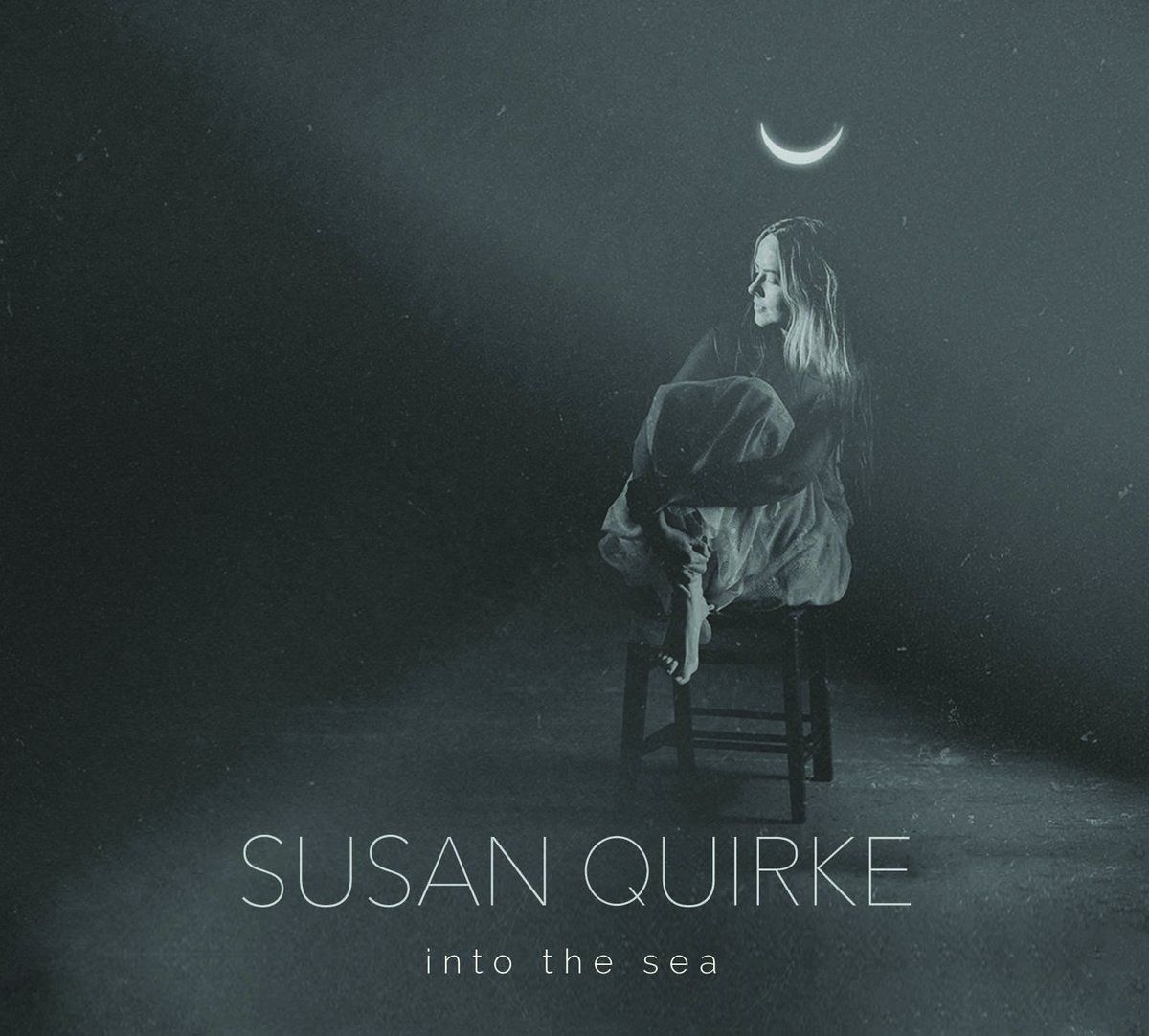 Making ANYTHING and putting it out into the world often isn't easy. It can put us through the fire. But we can work with fire to alchemise the elements and burn through all the crap that keeps us feeling trapped and playing small. I've been there. It sucks. Life is too short.
Throughout my life, I've often been a sidekick in supporting other people's dreams and creations. Something I loved doing. But... I was hiding and afraid of my own voice, my power, my creativity. As Brené Brown says, it takes courage to get into the arena yourself. If you have dreams YOU want to pursue, please do not give up on yourself. It is never too late. Take small actions, tend to the flame in your heart and in your soul. 
For me, it was the making of the album and what it forced me to heal through the journey of its creation that gifted me the real gold. 
Listen on Spotify, Bandcamp, Apple / iTunes, YouTube and various places, including. You can order a digital version or a signed CD version of my album 'Into the sea' on Bandcamp today. Links are all on my website. 
I'm an independent artist, so all support makes a real difference and is so appreciated. Thank you for reading. I truly hope this story gives someone a nudge to never give up. 
Love
Susan X